Psychiatric diagnosis – useful tool or bad science?
When we talk about mental health problems, we often use diagnostic terms like major depressive disorder, generalised anxiety disorder, and schizophrenia. But how much do we actually know about these diagnostic categories? How were they "discovered", and how well do they describe the difficulties that people actually experience? This talk will cover the history and development of our most commonly used psychiatric classification systems, the scientific evidence supporting these categories, and novel, data-driven alternatives.
Media communication matters: Why we need to change the way we report risks of antibiotic resistance
Dr Eva Krockow
(Lecturer and Lead of Health & Wellbeing Research Strand, Department of Neuroscience, Psychology & Behaviour, University of Leicester)
@EM_Krockow
I will discuss how media reporting can affect people's perceptions of health risks such as antibiotic resistance. Antibiotic resistance (i.e. the process of antibiotics becoming ineffective for treating bacterial infections like pneumonia) is predicted to overtake cancer as a major cause of death by 2050. Despite its undisputed importance, the issue still receives strikingly little media coverage. Using key concepts from behavioural economics and public health communication, I will explain why and how media coverage of antibiotic resistance needs to change.
Food for the Brain
Professor Elizabeta Mukaetova-Ladinska
(Professor in Psychiatry of old age, Department of Neuroscience, Psychology and Behaviour, University of Leicester)
Alzheimer's disease (AD) is a very common form of dementia characterised by the accumulation of different proteins in form of plaques and tangles. In this talk, we will address how specific food, such as chocolate or wine, can prevent the accumulation of these plaques and tangles in our brain as we age. We will learn how food enhances our well being and strengthens our cognition.
Why studying brain circuits and behaviour matter
Dr Celia Garau
(Research Associate, Department of Neuroscience, Psychology and Behaviour, University of Leicester)
How does the brain allow us to think, feel, laugh or love? How do brain cells coordinate together to control specific behaviours? Performing any kind of brain function requires many neurons in different parts of the brain to communicate with each other. We will talk about how neuroscientists study brain networks trying to build comprehensive neural maps to uncover truths about the brain, to explain how activity in brain circuits gives rise to thoughts, memories or actions; and how the brain translates information about the environment into instructions for your body in order to achieve a goal.
From brains to brain maps: how we know what we know about the nervous system
Dr Steve Jacques
(Senior Lecturer and Head of Anatomy, Department of Medical Education, University of Leicester)
@StevenJJacques
As a neuroanatomist, I am fascinated by the structure of the nervous system and how this relates to its function. In this talk I shall discuss some of the methods that are used to study the structure and function of the nervous system, starting with traditional methods and ending by describing some more speculative approaches.
The pros and cons of habits
Dr Gonzalo Urcelay
(Lecturer in Psychology, Department of Neuroscience, Psychology and Behaviour, University of Leicester)
@gurcelay1
Unlike effortful and demanding decision making, habits allow us to perform activities without having to put much thought into them. This enables us to perform two things at the same time, which is obviously beneficial. However, too much habit development sometimes can be counterproductive, resulting in bad habits. In this talk, I will describe how we measure habits in the lab, what variables have an effect on habit formation, and what this has told us about psychiatric conditions such as Obsessive Compulsive Disorder (OCD).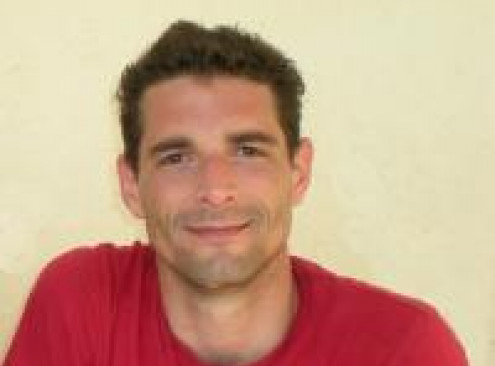 Other events in Spirits Bar