Sophie Arthur
Comms Coordinator
I'm a PhD student in stem cell metabolism. I love sharing my lab life & chatting science through my blog & social media. So, I'm so excited for this opportunity to keep my phone glued to my hand & tell you about the incredible science you will have the opportunity to see at this year's festival!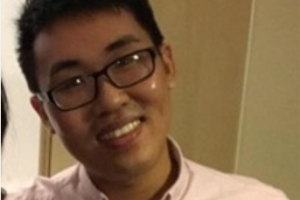 Xi Ye
Comms Coordinator
Cardiovascular biology researcher until quite recently. Now working for the Medical Research Council. I have attended Pint of Science of events every year for the last three years (also big fan of the t-shirts) and have decided to be part of the team that plan and make these events happen!
Magdalena Plotczyk
Social Media Manager
Although I spend most of my time in a white coat researching human hair, I am also passionate about taking science out of the lab. I believe in its power to inspire, educate and entertain, and follow the motto: Science is not finished until it is communicated.
Juliane Fagotti
Social Media Assistant
I'm a Brazilian PhD student doing part of my research in the UK, hoping to be a neurophysiologist. I'm ecstatic about being part of the Pint of Science Team and joining such inspiring people. Apart from being amazed by science since always, I'm passionate about graphic design and, of course, pints.
Rosalind Heron
Comms Manager
Currently working as a postdoctoral researcher in the University of Edinburgh to understand the effects of chronic inflammation in neurodegenerative diseases, I enjoy showing children and adults how fun and interesting science can be.
Eve Smith
Comms & Marketing Manager
A former earth science postgrad working as a storyteller and non-profit communications aficionado, I'm a huge fan of Pint of Science and everything it stands for! When I'm not writing all day, you'll find me wrapped up warm in a Scottish beer garden, eating pizza or volunteering with a local charity