Engineering is not just about fixing cars & building bridges, there's a lot more to it than is commonly perceived. Engineers come from vastly different backgrounds & are unified in their quest to design solutions with YOU in mind. This event brings to you award winning researchers in the fields of chemical, mechanical and human factors Engineering, debunking the myths and bringing Engineering to life. Join us for an evening of fun, informative and surprising talks! See all that Engineering has to offer, including a live 3D printer in action on the night! 
All ages welcome. 
Water journeys - Sex, drugs and engineering
We are all water consumers, but what happens to the water we use? Everyone interacts with the water cycle and we rely on it to provide quality water to meet our needs. Engineering plays a vital role in protecting this water cycle, designing treatment processes to clean up our used water. But how does our behaviour as a water consumer affect this water journey and the treatment process? What creative engineering solutions are being developed to address emerging water challenges including pharmaceutical drugs and hormones in our water, and opportunities to turn pollutants into valuable products?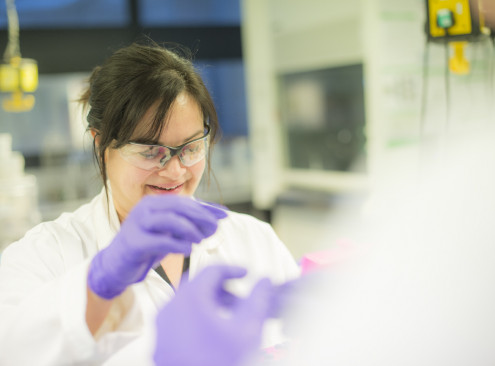 Strictly Organic - The perils and the pitfalls of working with natural materials
In this presentation, Mechanical Engineer, Dr Mike Clifford shares his experiences of working with a range of natural materials including: spider silk, yak hair, banana peel and jute fibers. With environmental concerns coming to the fore, working with organic materials is an attractive option for engineers, but there are plenty of pitfalls to be avoided along the way.
Designing for 21st Century People and Life
How do we design to fit the needs, expectations and desires of people? I will be discussing the challenges we face when designing of a wide range of people, with their different skills, expertise, abilities and preferences? My talk will consider how ergonomists and human factors specialists apply different types of methods to understand users and influence design, drawing on examples from healthcare, transport and everyday life.