Phil Bell-Young
Online Events Coordinator
I am a Science Communicator and Outreach Officer for the University of Hull. I spend my time organising events, providing science activities, and presenting science based entertainment at talks, stage shows and as a busker with the Hull Street Scientists. I also host Cuppa Science.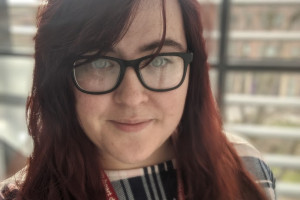 Michelle Kinnon
Online Events Coordinator
I'm a PhD student working on developing a platelet specific imaging agent for use in treating cardiovascular disease. I've been involved with Scicomm for 4 years now and also run Cuppa Science. I look forward to combining my two favourite pastimes!
Helen Jones
Database & Website Manager
I am a post-doc at UCL researching liver disease. I want science research to be fun and accessible to everyone so am very happy to be a part of Pint of Science. Beyond science, my passion is horses and I am a regular volunteer at a charity riding centre in central London.
Annemarie Pickersgill
Chapter Manager - Scotland
I am a post-doctoral researcher studying meteorite impact craters. I'm interested in space and space exploration, and combining this with a passion for the outdoors by participating in analogue space missions, during which I pretend to be exploring another planet while in fact exploring our own.
Pierre-Philippe Dechant
Chapter Manager - Yorkshire & the Humber
I am a Senior Lecturer in Mathematical Sciences at York St John University, designing Maths and Data Science degree programmes. I work on symmetries and/of/or viruses, using mathematical and computational techniques. I like interdisciplinarity, outreach, engagement and pubs!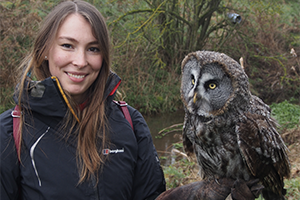 Lucy Manifold
Chapter Manager - NW England & Wales
I recently handed in my PhD in geology at the University of Manchester and I am now working as a geoscientist. I've traded city life for North Wales and loving living near mountains and sea.
Galen Reich
Chapter Manager - West Midlands
Since getting my PhD from the University of Birmingham, I've been an R&D engineer with the BBC. My research ranges across spatial audio, video compression, and biologically-inspired signal processing. In my spare time I tinker with electronics, build drones and miss having a pint at the pub!
Cristina Perez
Chapter Manager - East Midlands
A chemist and neuroscientist by training, through my experience I've become more interested in getting involved in different ways of communicating scientific research to a wider audience and I'm very excited to be part of this amazing festival again.
Jay James
Chapter Manager - South East
PhD researcher in Infection, Inflammation and Immunity. I was initially dragged to a meeting and convinced to organise an event where I saw the impact of Pint of Science and the passion people have for this festival! I am now excited to be more involved as a chapter manager!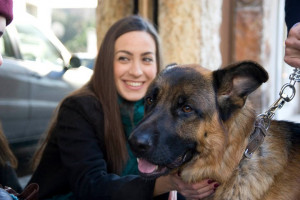 Giulia De Rossi
Chapter Manager - London
Pint of Science coordinator for the 6th time (?? I've lost count!) and loving it. Meanwhile, post-doc at UCL looking at how eyes are affected by diabetes. Beside science and public engagement, I love food, cooking it, playing football or tennis and reading. In the photo, I'm the one in the back.