The whole word is made up of unique people. While we share the majority of the genes with each other, the minute differences found between individuals can account for major differences in personality. Tonight's speakers: Prof. Timothy Bates and Dr. Mary Stewart will walk us through some interesting discoveries concerning the relationship between genetics and personality, intelligence, mood in both health and disease with special interest in autism.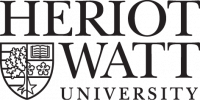 People are different: The traits we differ on, and how minds allow behavior to change, even when traits can't
I'll open with three key findings about how individual differences influence everything from grades to relationships and election outcomes. I'll then present two new findings on the genetics and education: including how parent's genes affect children. I'll finish by discussing change and human agency: How minds can change even if genes can't. Plenty of time for your questions about what makes us tick
Personality, mood and autism
Individuals possess unique traits such as personality. Understanding the relationships between personality, mood and emotion can give insight into thought-processing in people with Autism Spectrum Disorders. We will be discussing how we all react differently to situations due to individual differences in cognition and emotion.