Patricia Kloihofer
Host, Event Manager
I'm a PhD student in Materials Chemistry trying to figure out the details of how magnetic materials work.In my free time I enjoy the wonderful outdoors of Scotland.I love hiking and music. I also love learning about all kinds of Science and sharing it!I'm looking forward to Pint of Science this year...
Daniel Kaminski
Host, Event Manager
I am a recent maths graduate who now works in finance. In my spare time I'm a keen runner and a big fan of the great outdoors generally. I'm very much interested in science communication and looking forward to getting involved with Pint of Science for the first time.
Monica Chandwani
Social Media and Marketing
As a PhD student in Edinburgh, I am trying to see how the amorphous form can be studied in energetic materials, whether it would be find new techniques in my project or just try new things in my city. This drives me to try something new. PoS is one of the things I am excited to be part of.
Jenny Harnett
Event Manager
I'm a PhD student in the Soft Matter department at the University of Edinburgh. My research focuses on a technique termed 'DNA origami' where DNA can be taken out of a cell and folded into basically any shape you can imagine! I use this technique to design materials composed of DNA that have excitin...
Heather Love
Event Manager
I'm a PhD student in Biomedical Sciences with Public Engagement at the University of Edinburgh. My research aims to understand how mutations in a specific gene, eEF1A2, cause conditions like epilepsy and developmental delay.
Cleis Battaglia
Event Manager
I am a physics PhD student performing computer simulations to study genome organization and viral integration. I think science is so fun and weird and never ceases to amaze, and I would love for everyone to know about all the wonders that surround us! When I'm not thinking about science I can be fou...
Joe Bradley
Event Manager
I'm mid-way through my PhD in soft matter physics, studying materials which are somewhere between solid and liquid. I enjoy science communication and am looking forwards to more events starting back up. When I'm not working, I like making things and the occasional quiz.
Eva Notari
Event Manager
I'm a PhD student in Computational Chemistry at the University of Edinburgh, trying to design novel proteins that don't yet exist in Nature. I have really enjoyed organising Pint of Science this year and looking forward to a series of exciting talks!
Sophie Bell
Event Manager
I joined Pint of Science because I think informal science learning is the most important thing, we can be doing to change attitudes and misconceptions surrounding science and scientists.
Plamena Panayotova
Event Manager
I am a British Academy postdoctoral research fellow and the organiser of an undergraduate course on 'Data Literacy' at the University of Edinburgh. My current research is on the popularisation of science in Britain since the eighteenth century. It is heartening that 'Pint of Science' is preserving t...
Janet Poplawski
Event Manager
Janet is currently doing a PhD in cancer in the University of Edinburgh, and has a background in behavioural neuroscience & psychology. She has a great deal of experience with teaching, volunteerism, and general public engagement, and loves making her knowledge & background accessible to everyone.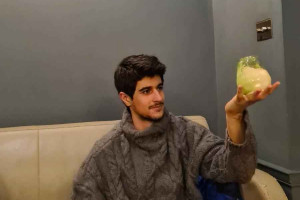 Mert Unal
Event Manager
I am a PhD student in protein biochemistry, where I am trying to design catalysts for a bio-based economy. I have become a passionate advocate of open science since I started my PhD a short time ago, and PoS was an amazing place to start getting involved in science communication.
Richa Sharma
Event Manager
I'm a Royal Society Newton postdoc in the University of Edinburgh. I work on identifying toxic and harmful substances in biological materials.I am focussing on imaging and targeted killing of microbial pathogens. My dream is to deliver science to the general public and PoS is just the recipe for it!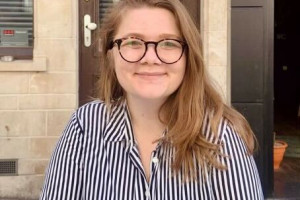 Lucy Doyle
Event Manager
I'm a 1st year PhD student at the Centre for Regenerative Medicine, University of Edinburgh. My research focuses on investigating the role epigenetic mechanisms play in the control of early neuro development.