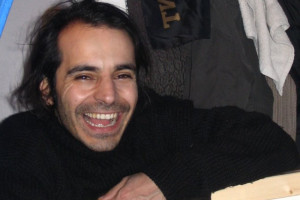 Guilherme Neves
Coordinator
In my day job I study how neurons balance their impulses between inhibition and stimulation. Pint of Science gives me the opportunity to share enthusiasm about neuroscience while inhibitions are blunted by ethanol. Delighted to celebrate the 10th anniversary of PoS, returning from the COVID break.
Andrew Nathan Joseph Kerr (he/him)
Event Manager - Planet Earth
I am a PhD Candidate at King's College, London within the Department of Geography. My current research draws upon Queer Theory and the Inclusive Growth Framework to understand, examine and analyse youth participation and engagement within urban regeneration and renewal processes.
Anna Smith (she/her)
Event Manager - Planet Earth
PhD candidate and more-than-human geographer at King's College London researching cultural constructions of nature, ecological emotions and African Wild Dogs. This means getting excited about seemingly ordinary things from retro zoo brochures, to scientists' twitter spats and museum gift shops.
Constance Schéré (she/her)
Event Manager - Planet Earth
I am a PhD candidate at King's Geography, studying marine science - more specifically, ecosystem management and the effectiveness of marine protected areas in the Irish Sea. My interests span from MPAs to IPAs (the hoppier the better!), observing marine mammals offshore, and oystercatchers.
Lucie Delobel (she/her)
Event Manager - Planet Earth
I'm a first year PhD student studying sand dune ripples on Mars. Without meteorological stations on the Martian surface, I use ripple patterns to identify the local wind direction. I hate sand getting into my shoes, but love how wind can shape these incredible sand structures on both Earth and Mars.
Luis Moliner Cachazo (he/him)
Event Manager - Planet Earth
I'm a 3rd year PhD student in the London NERC DTP, looking at aquatic macroinvertebrate diversity in the Okavango Delta, an amazing place! apart from looking at bugs under the microscope, I like to play the piano, Djing and mudlarking on the Thames foreshore.
Rachel Ko
Event Manager - Planet Earth
I am a second year BA Geography student. I am really fascinated by geographies of political ecology and the cross between human and physical geography. I also look forward to exploring the politics of water and its conflicts.
Shreyasi Choudhury (she/her)
Event Manager - Planet Earth
I'm a final year PhD student building an AI based landslide susceptibility model using expert knowledge. This research is to come in terms with my childhood memories of living with disasters. This would be my third & last Pint of Science event, which has taught me to listen more and talk less!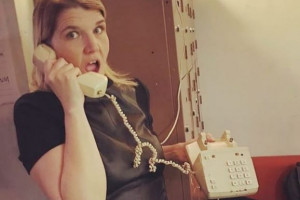 Samantha Day (she/her)
Event Manager - Planet Earth
I am a second year PhD candidate in geography, researching forest conservation partnerships. I love science and I adore pints! I even have the same type of glasses as the logo!! I hope to discover some weird and wonderful insights during Pint of Science, or also, hear some great debates!
Victoria Westphalen (she/her)
Event Manager - Planet Earth
I am a third year BA Geography student and the Vice President of the KCL Geography Society!
My research interest lies in water rights and integrated water management. This is my first Pint of Science and I am very excited that GeogSoc gets to be a part of it too!
Benjamin Compans
Website Manager & Event manager - Beautiful Mind
Postdoc in Neuroscience studying how neurons exchange information at synapses. Enthusiast to share our knowledge about Science, I was previously involved for 4 years in the organisation of Pint of Science in France and I am now joining the British team to enjoy more science and better beers!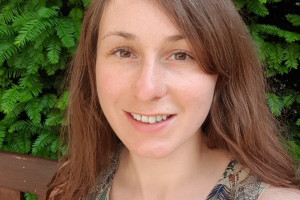 Rachel Jackson
Event Manager - Beautiful Mind
I'm a postdoc studying the structure, function and plasticity of synapses, the specialised connections between neurons. The brain is a fascinating subject and I'm really excited about helping to organise some great talks about our Beautiful Mind!
Nicolas Marichal
Event Manager - Beautiful Mind
I am a postdoc working on the conversion of supporting cells of the brain (called glia) into neurons, as a novel strategy for the replacement of neuronal lost after injury. I am excited about science communication especially in iconic places like pubs, and I am looking forward to sharing amazing sci...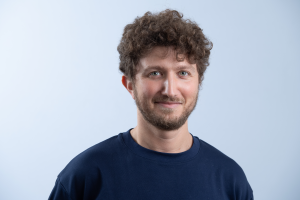 Vincenzo Mastrolia
Event Manager - Beautiful Mind
I am a research associate in Burrone lab at King's College London. My focus is investigating how the hippocampus processes the multitude of inputs it receives. To study this, I look at the activity of single neurons in real time, using microscopy and electrophysiology.
Frederike Winkel
Event Manager - Beautiful Mind
I am a joint Postdoc in the labs of Oscar Marin and Beatriz Rico at King's College London researching the dysregulation of interneurons in Schizophrenia. This involves the whole bandwidth of science - molecular biology, physiolgy and behaviour. If not in the lab, I love getting active and a sweat on...
Ella-May Hards
Event Manager - Tech me out
I am a first year PhD student studying at Kings College London using Positron emission tomography (PET) imaging in drug resistant cancer. Working with PoS allows me to express my love for science and knowledge communication. If not in the pub or the lab you'll find me running!
Laia Mallafré i Martín
Event Manager - Tech me out
I'm a last year Biomedical Science Bsc student specialising in Neuropharmacology. When I heard about this worldwide science engagement initiative, I immediately got involved to allow the public to discover the most interesting topics in scientific research.