Caren Frosch
City Co-Ordinator
I am interested in how we think and in particular how 'coulda, woulda, shoulda' thoughts influence how we feel and help us make decisions.
Vrushant Lakhlani
City Co-Ordinator
My area of interest is in Cognitive Neuroscience and Neuropsychology, mainly relating to multisensory perception and illusory sensations.
Kelly McCormack
City Co-Ordinator
I have around 10 years event management experience in public engagement and science festivals. I love everything about Pint of Science, the City of Leicester and the connection that talking to others can provide.
Ed McGowan
Planet Earth
I am a PhD student at the University of Leicester studying ancient explosive volcanoes in the English Lake District. I also research geology within popular video games and how they could be used as an educational tool.

Twitter @The_Volcano_Guy
Dr Fransiska Louwagie
Our Society
My background is in French literature and I work on questions of memory, translation and visual representation. I currently lead a project on political cartooning in the context of the pandemic.

Twitter
@FrLouwagie
@cartoons_covid
Dr Genovefa Kefalidou
Our Society Event Manager
I am a lecturer and researcher in Human-Computer Interaction. I enjoy designing and evaluating interactive technologies to make them efficient, effective and exciting (in a good way).

My twitter is @GKefalidou.
Dr. Rodolfo Marin Rivera
Planet Earth
I am a postdoc (Marie Curie Fellow) working in the Material Centre at the University of Leicester. I have a great passion for developing sustainable process engineering for minerals and metals.

Twitter @RodolPhoAMR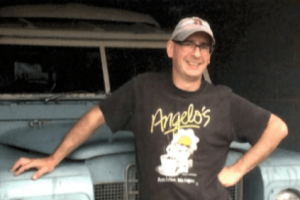 Dr Richard Badge
Our Body
I am a life scientist interested in the things lurking in the darkest corners of genomes, and how they impact organisms. Also, a big fan of computers, open science and land rovers!
My twitter handle is @richardbadge