Becky Glennon-Alty
Co-ordinator
I love bringing science to the masses, and what better way to do it than over a pint! I'm a zoologist by training, and now work in public engagement for the University of Liverpool's Faculty of Health & Life Sciences. Looking forward to sharing some amazing and mind-blowing science!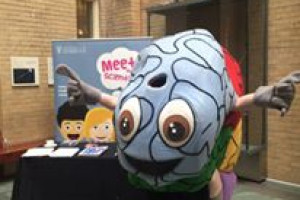 Sophie Archard
Event Manager - Beautiful Mind
I'm a Research and Impact Officer at the University of Liverpool. As a member of the public and science fan, I'm looking forward to helping share our amazing research with others.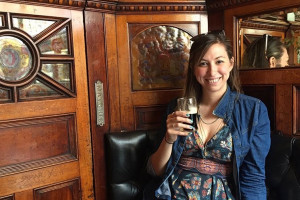 Jenna Kenyani
Event Manager - Our Body
I am the Public Engagement Officer for the Institute of Translational Medicine. After 7 years as a Cancer research scientist I realised that what I enjoy the most is finding ways to encouraging others to love science the way I do. And what better way to do that with a pint in hand!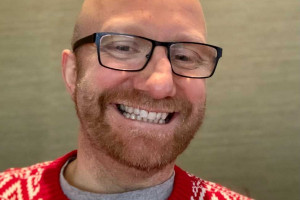 Kevin Hamil
Event Manager - Beautiful Mind
I am a cell biology Senior lecturer studying cancer, wound repair, sunscreens and fake tans! A weird mix but we keep finding new, interesting, and useful things.
Research is only worth doing if you tell people about it so let's have a beer and some bio.
Catriona Crawford
Event Manager - Atoms to Galaxies
I'm a PhD student at the University of Liverpool currently in the midst of thesis writing about new materials – from proton conductors to multiferroics, if it's a solid state material I'm a big fan! I'm delighted to be a part of Pint of Science this year and help share some of the great science goin...