Tony Butcher
Portsmouth Coordinator
The chance to become the Coordinator for Portsmouth's Pint of Science event is a great opportunity. We have a fantastic team of enthusiastic organisers working hard to make sure the event is a huge hit, so please join us, get involved and let's make this the best year yet!
Chryssa Brown
Website Manager
Geographer, photographer and keen traveller. I love how new opportunities to discover, learn and explore are often just round the corner. Pint of Science is a great opportunity for doing just this, so join us in May for some wonderfully sciencey themes in the best venue of all: pubs!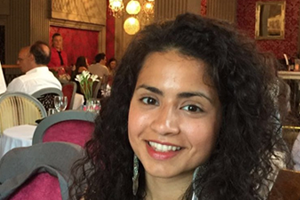 Miz Al-Abbadey
Beautiful Minds Event Leader
I am a Health Psychologist at the University of Portsmouth. I'm really enthusiastic about being part of the Pint of Science team and looking forward to fun packed evenings at a local pub.