Paz Aranega Bou
Salisbury Coordinator
I am a water systems scientist at Public Health England, trying to figure out how to reduce infection risks from sinks in hospitals. I am a keen microbiologist but love hearing about all different branches of science. I am very excited about learning more about the local science that happens in Sali...
Phil Luton
Event Manager
Phil has a BSC in Biochemistry and a PhD in Microbiology. His research career focused on ancient microbes (archaea) that produce methane which is both a major greenhouse gas but also a source of energy. However, for the last 20 years Phil has been a science communicator and business manager workin...
Lucy Bock
Event Manager
As a Senior Scientist at PHE I investigate how and why hospital bugs become resistant to antibiotics and antiseptics. In my spare time I get school-aged children excited about STEM subjects. By helping to organise PoS I am hoping to inform local people why science is so important to all our lives.
Emma Wise
Event Manager
I am a PhD student at Public Health England and Plymouth University. I am interested in viruses, particularly those that can move from animals into humans and cause illness. I am excited to hear about the science that is going on around Salisbury.
Isobel Garratt
Event and Web Manager
I'm an undergrad student at PHE doing a year long placement as part of my Biology degree at Reading University. I'm investigating hospital infections and antimicrobial resistance in sinks. I'm excited to be involved with PoS for the first time!
Adam Roberts
Event Manager
I'm Adam Roberts and I am pursuing a PhD at PHE Porton in the TB drug discovery group. My work centres around characterising efflux pumps in Mycobacterium tuberculosis and their role in allowing adaptation to environmental and antibiotic stresses.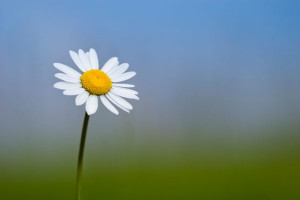 Deborah Lister
Event Manager
Hello. My name is Deborah Lister.
I work in Culture Collections Quality Control team. This involves testing media samples, DNA and cell lines before either selling the cell lines to customers or reporting the results back to customers.
Imam Shaik
Event manager
I'm a Scientist at Public Health England. I work as part of a team that helps to support the development and evaluation of vaccines and therapeutics. Excited to be a part of PoS, to get the people involved in the amazing scientific work happening in and around Salisbury!