Adam Odell
York City Coordinator
Senior Lecturer in Biomedical Science at York St John University. With a history of Science outreach and general interest in all things science. York City Co-coordinator and host last year but have moved behind the scenes from 2021 onwards. I am excited to see whether this year's events are even bet…
Conor Scott
City Co-ordinator/Host
Hi, I'm Conor and I am a 3rd year PhD student at the University of York in Biology. After speaking in and then hosting virtual events for Pint of Science, I am really excited to get back into venues in York and deliver some exciting research directly to the public!
Blythe Wright
Event Organiser
I'm Blythe and I'm a second year Mechanistic Biology PhD student. I moved to York in 2020 and always loved attending Pint of Science when I was an undergraduate student in Newcastle and learning about research that I wouldn't normally come across. I like science to be accessible and so really wanted…
Laura Cowell
Event Organiser
I am a 3rd year PhD student in Mechanistic Biology at the University of York. I am passionate about communicating science to a diverse range of audiences and sharing my love of science. I am so excited to be volunteering with Pint of Science this year; helping their mission to make science accessibl…
Sabina Musial
Event Organiser
Hello! My name is Sabina, and I am a 1st year PhD student, researching the process of photosynthesis in algae. I am incredibly excited about science and I love when others can also enjoy the thrill of learning something new about the world surrounding us. I think making science accessible and empowe…
Liam Barratt
Event Organiser
Hi, I am a PhD student in York, researching bread wheat genetics and stress tolerance. I am a keen science communicator, and I am interested in how the economic and societal impact of scientific research can be increased through effective and engaging public dialogue.
Theo Issitt
Event Organiser
Hi, I am a PhD student at York university with a background in cardiovascular and pulmonary biomedical science. My current research focuses on breath diagnostics and how the chemicals released by cells can inform us about cellular processes.
Rachel Bradley
Event Manager
Postgraduate Research Student in the School of Education, Language and Psychology at York St John University. My research interests primarily focus on the applications of VR technology to healthcare & skills training, cyberpsychology, and cognitive psychology. My current work is looking at psycholog…
Elliot Nixon
Event Manager
Academic Associate in the School of Education, Language and Psychology and PhD candidate in Psychology at York St John University. My research interests lie in Health Psychology, Cognitive Psychology, and Sport Psychology. I am currently exploring the relationship between cognition and mental well-b…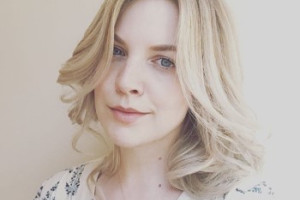 Samantha Goddard
Event Manager
I am currently a PhD Student in Counselling & Mental Health at York St John University. I am also a HCPC-registered Art Psychotherapist! My research interests are in mental health and medical history, systems change in mental health, arts in health, art psychotherapy, trauma. I can be contacted on @…
Nikoletta Opauszki
Event Manager
I am a Clinical Doctoral Fellow and Physician Associate at York Teaching Hospital Trust & York St John University. My specialism is Clinical Dermatology with my research based on biomarker detection to aid the prognostication of a skin cancer called cutaneous squamous cell carcinoma (cSCC).  The aim…