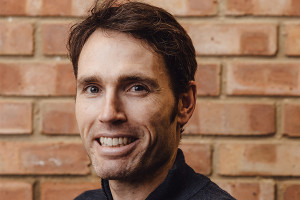 Adam Odell
York City Coordinator
Senior Lecturer in Biomedical Science at York St John University. With a history of Science outreach and general interest in all things science. York City Co-coordinator and host last year but have moved behind the scenes for 2021. I am excited to see how the expanded 2021 virtual festival pans out.
Amelia Gilio
Master of Comments
I am a PhD student in The York Structural Biology Labs. I love getting involved in public outreach and being involved in Pint of Science is a brilliant way of engaging the public in new developments in academia by making science accessible for all.
Natalie Wong
Social media moderator
I'm now a 3rd Year PhysChem PhD student exploring the fundamental photochemical properties of sunscreen molecules using laser-interfaced mass spectrometry. When not in the lab, I enjoy science communication and travel photography!
Rachel Collins
York City Co-coordinator
I'm a Project Officer at STEM Learning Ltd. and am studying Science Communication. This includes how art and science combine and how creativity is a feature of both. I'm looking forward to seeing how people represent science in creative ways.
Conor Scott
Host
As a speaker last year, Conor is well versed in the ways of virtual presenting. From turning fungi into fuel during the day, to hosting a show about the circus of gravity, Conor will guide you seamlessly through the evening.